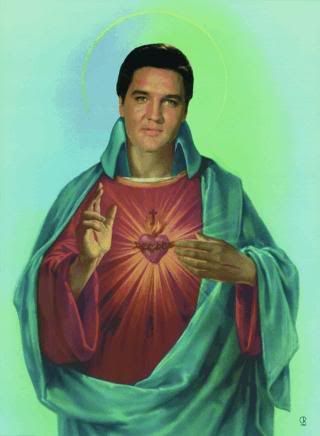 I've seen this image as two icons around the place - one being the original of Elvis and one with Britney Spears face on it. I have decided to a request post based around this image. I'm going to get whatever person you request (preferably a human) and put their face on the image and turn it into an icon.

It can be whoever you like and I'll try my best to find a good image. If you have a good front face image of the person you would like to request, that would be fantastic as well :D

The cutoff for requests will be Sunday the 12th of April so any requests after that date will not be taken.

Get your requests in and may St Elvis be with you!